Talented Music students from Burnley College Sixth Form Centre expand their experience at "Over The Hill" at The Grand in Clitheroe
The Students from our exceptional Creative Arts and Media division took to the stage to perform as well as carry out vital roles such as sound engineering.
David Rothery, Creative Arts and Media Tutor said:
"We're really proud of all of the performers on the night and the Student running the sound desk.
"We're also really proud of the exceptionally close links we have with The Grand."
At Burnley College we're dedicated to ensuring all our students get the very best experiences and have real-life industry experience so this opportunity to play such a significant role in the Over The Hill concert is truly amazing.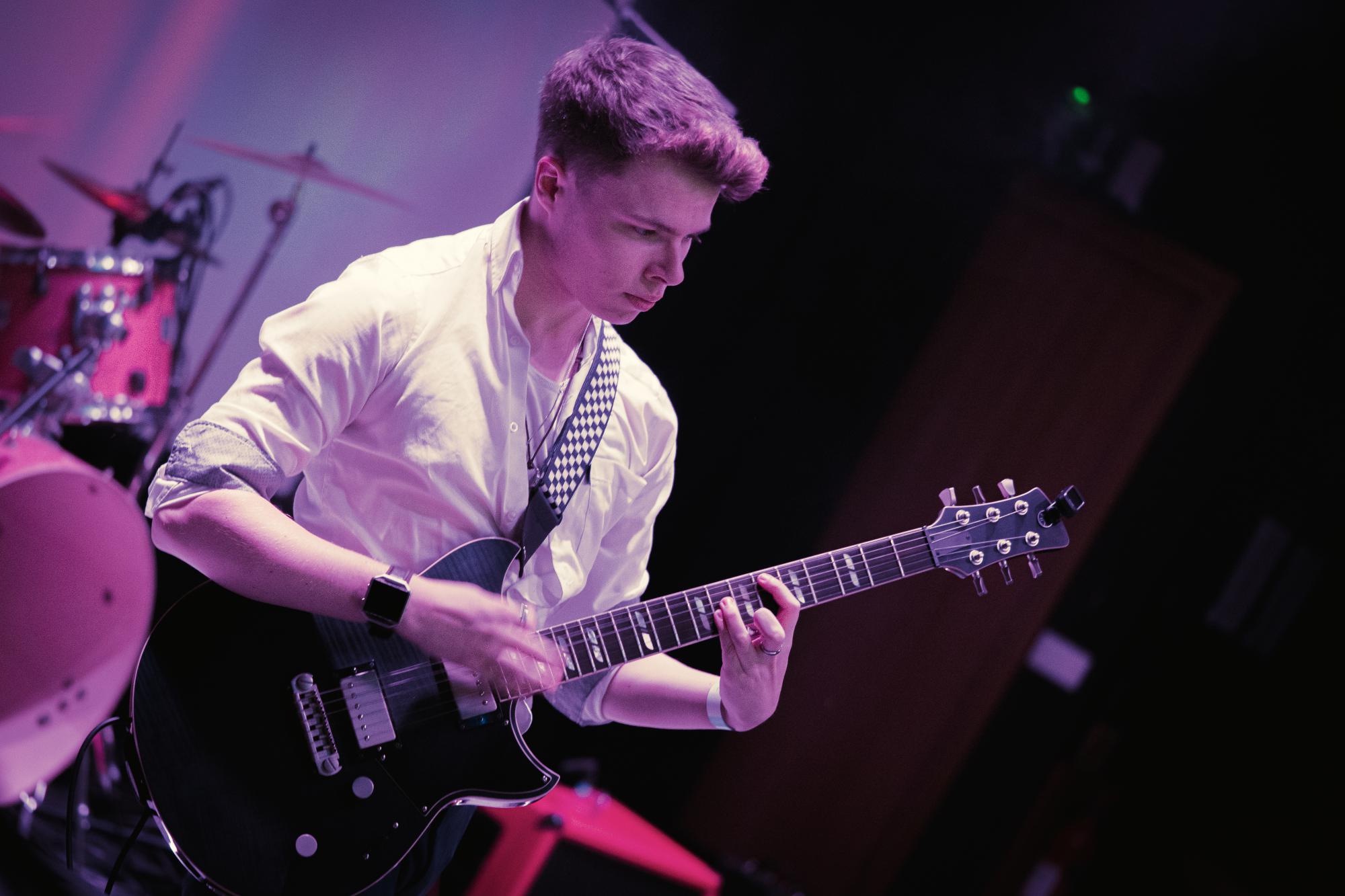 Performers included:
Will Bryant
Quinn Emmett
Luke Gilligan
Abigail Haigh
Hannah McMahon
James Morriss
Elijah Orlick
Lorna Raywood
Oliver Snape
Conor Whitlock
with Oliver Call and and Fleur Elam-Morley on sound.
Samantha Allen, Curriculum Manager in Creative Arts and Media at Burnley College, added:
"That's what we're about at Burnley College – giving each and every student the opportunity to bring their learning to life and gain real-world experience which sets them apart from the crowd when it comes to applying to study at university or achieve their dream career.
"The passion of all our students shone through and made this a night to remember."
If you're passionate about Music – whether that's studying after GCSEs or at degree-level – we have a course for you at Burnley College and Burnley College University Courses.
Now's the time to apply to start your studies in September – and share in the amazing opportunities open to our current students. Find out more at www.burnley.ac.uk | [email protected] | 01282 733373.
We have the most amazing facilities on our Burnley College Campus for our music students to create, rehearse and perform but real, live experience, like being out on stage in front of a crowd in one of the best local venues – that is invaluable.