Leading the way! Burnley College's Women's 7-a-side team heading to national finals after dominating tournament.
Burnley College's Women's 7 a-side football team has returned triumphant and undefeated from a major regional competition.
The North West England 7-a-side College Tournament took place last week.
Captained by Burnley FC Women's First Team star Lou Lou Newton, Cara McCormick, Megan Jeffery, Nimra Shafqat, Iqra Shafqat, Jess Walker and Erin Johnson saw off teams from 15 other colleges around the region – winning every single game.
The final went down to the wire with the women winning on penalties in the final game – in true competition style.
They'll now be heading to Nottingham to the national final of the competition organised by the Association of Colleges in Nottingham next year.
Burnley FC legend and Coach at Fitness Evolution Andy Payton is over the moon:
The women were magnificent on the day. It's a result of hard work, dedication, passion and raw skill.
They really deserve all the credit for this. Against all odds they were undefeated – a truly fearless team who will now have the taste for victory as they prepare for the national finals next year.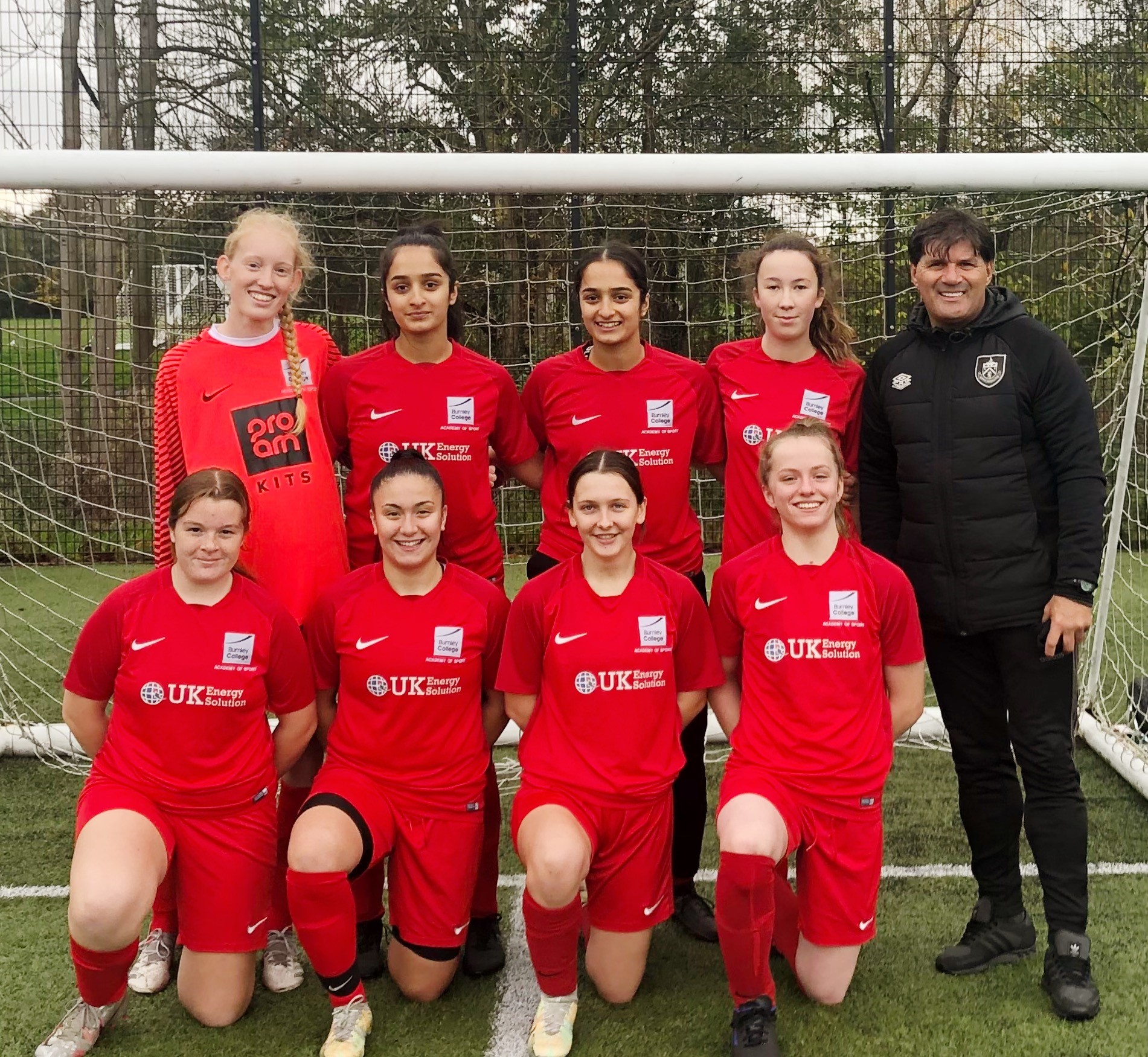 Lou Lou, 16, a former pupil at Shuttleworth College, plays for Burnley FC's First Team and is on the unique Burnley FC Women's Professional pathway at Burnley College, as well as being a member of our Elite Athlete Programme (EAP).
The EAP is an unrivalled pathway which allows athletes competing at the highest level to access to the best strength and conditioning training and the most up-to-date facilities and professional coaching, all while studying towards academic or vocational qualifications.
Are you the next Jill Scott? Do you want access to unrivalled facilities and expert advice to boost your sporting career? Do you want to combine your passion for sport with serious study? At Burnley College we pride ourselves on our pioneering Sport and Fitness provision and we want to hear from you.
Learn more: https://www.burnley.ac.uk/about/sport-and-fitness-centre-of-excellence/