Honouring our heroes – Burnley College Performing Arts students' touching performance about PTSD leaves veterans moved
"So powerful. Just amazing…"
A Burnley veteran has been praising Burnley College Performing Arts students after a moving performance at Turf Moor.
The six dancers took part in the Healthier Heroes 2nd Annual Ball at Burnley College Football Club.
Healthier Heroes is an organisation founded in 2018 to "support homeless veterans who have fallen on hard times and regenerate them back into the community."
The dancers performed two pieces in front of 220 guests; one being a particularly poignant dance about PTSD – post traumatic stress disorder – a mental health condition which is linked to exposure to traumatic events – particularly warfare.
Symptoms can include disturbing thoughts and feelings, increased anxiety and a predisposition to intentional self-harm.
Andrew Powell, Managing Director of Healthier Heroes is an infantry ex-Army Colour Sergeant with a successful 16-year career and experience of multiple conflicts.
He personally selected the performers after seeing them perform at Crow Wood:
I was at the Spooktackular Ball at Crow Wood late last year.
It was an incredible performance and I knew they would be perfect for the Healthier Heroes Ball.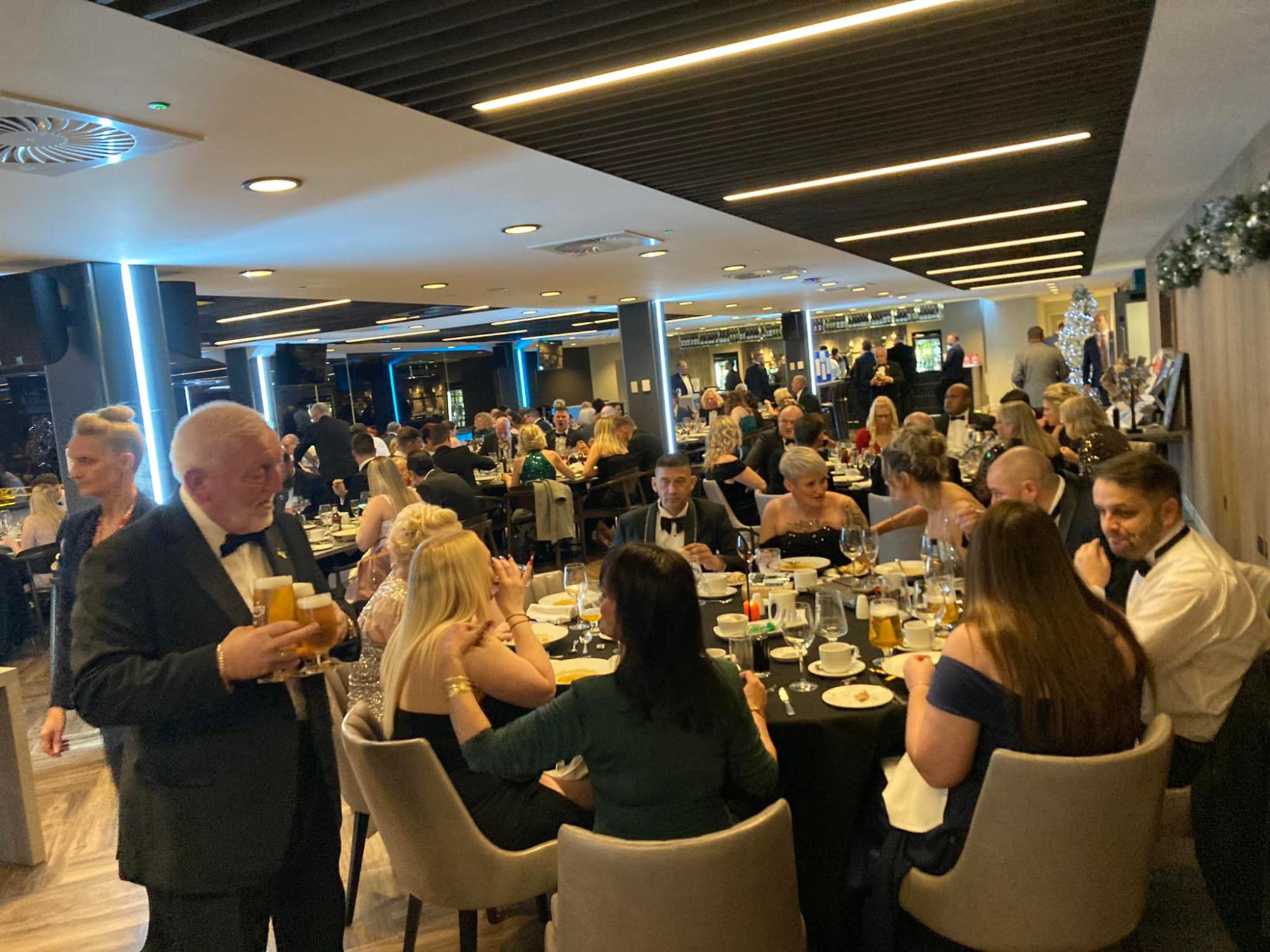 "I approached them on the night and asked if they were available for it right there and then."
And he says he's already booked them again:
"The performance was amazing – so powerful.
"The staff and students are clearly so dedicated and committed to their art – it's clear to see watching them perform.
"We've already asked them back for next year – and we cannot wait to see them again."
You can learn more about the amazing work Healthier Heroes do at healthierheroescic.co.uk
If you have a desire to dance, a passion for performing or an appetite for acting, find out more about our unrivalled Performing Arts courses. Learn more: www.burnley.ac.uk