From Burnley to the Big Top and Beyond – Burnley College Student fulfils circus performer dream
A Burnley College Student has fulfilled her life-long dream to become a dancer and magician's assistant at a world-famous circus – and now she's got her sights set on an even higher achievement.
Performing has always been in Emelia Nurse's blood. Now 21, Emelia has done just that after completing her Advanced Level Dance at Burnley College Sixth Form Centre.
Emelia says:
"I always wanted to join the circus. Now I'm finally here.

"Performing is something I've always wanted to do, as long as I can remember.
"I did a radio interview when I was small and they asked me what I wanted to do when I grew up and I said 'Run away and join the circus!' It came true!"
Emelia is currently performing as a dancer and magician's assistant with the world-famous Russell's International Circus – voted Britain's Best Circus for five years in succession.
She went to Burnley College Sixth Form Centre to study Performing Arts:
"After a year I realised I really wanted to expand my skills and so I split the course and moved over to concentrate more on dance.
"I absolutely loved being part of the Burnley College Family. I was never someone who enjoyed school, but College was completely different. It was my chance to do the things I wanted to do and learn the skills I knew I would be using in my career for the rest of my life.

"It was very tiring but worth it."
Emelia says her present job has come about very quickly:
"I saw the job advertised one day and knew they were looking for someone last-minute.

"In the end I had a week's notice – and now I'm on tour.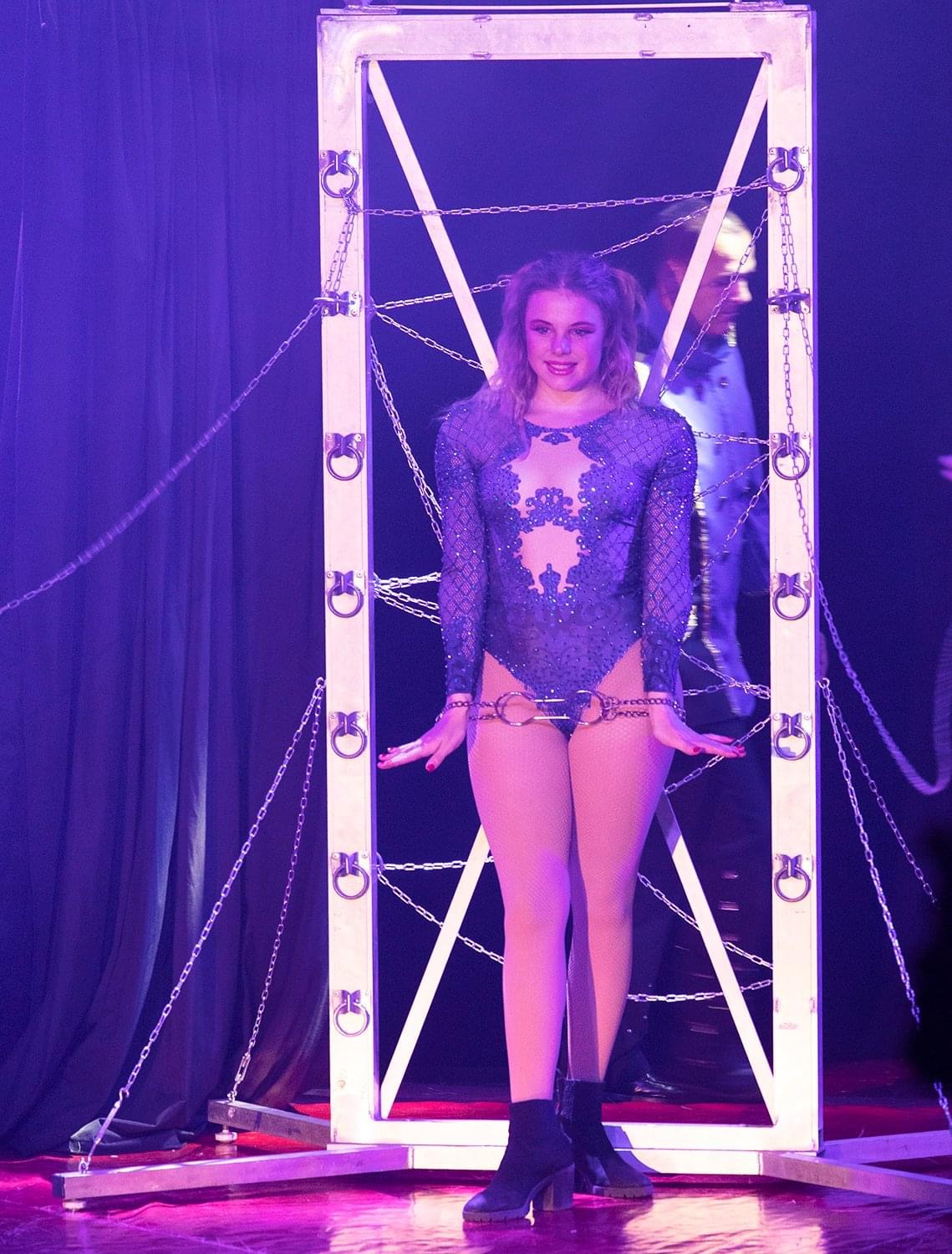 "It's a great opportunity to really expand my experience. Next I'm hoping to move up – literally – into aerial performance. That's my area of specialty."
Have you dreamed of joining the circus since you were a child? Do you have the aerial skills to thrill audiences around the world? Are you a natural born performer? At Burnley College Sixth Form Centre our Performing Arts and Dance courses are unrivalled – combining expert tuition with unequalled industry links, ensuring you're learning from the best.
You can apply and enrol now on our Performing Arts courses.