Esports Students defeat their Tutors and raise charity cash in Valorant victory!
In a charity tournament organised entirely by our Advanced Level Esports Students, Burnley College Tutors were defeated at the computer game Valorant by their learners.
The event, to raise money for East Lancs Hospitals NHS Trust, was spearheaded by Student Kurtis Ashton, who said:
It's been a fantastic and really worthwhile experience organising an event like this.
My ultimate career dream is to own my own Esports company like 'Fnatic' so to be able to gain this experience and raise money for charity, too, was the perfect project for me.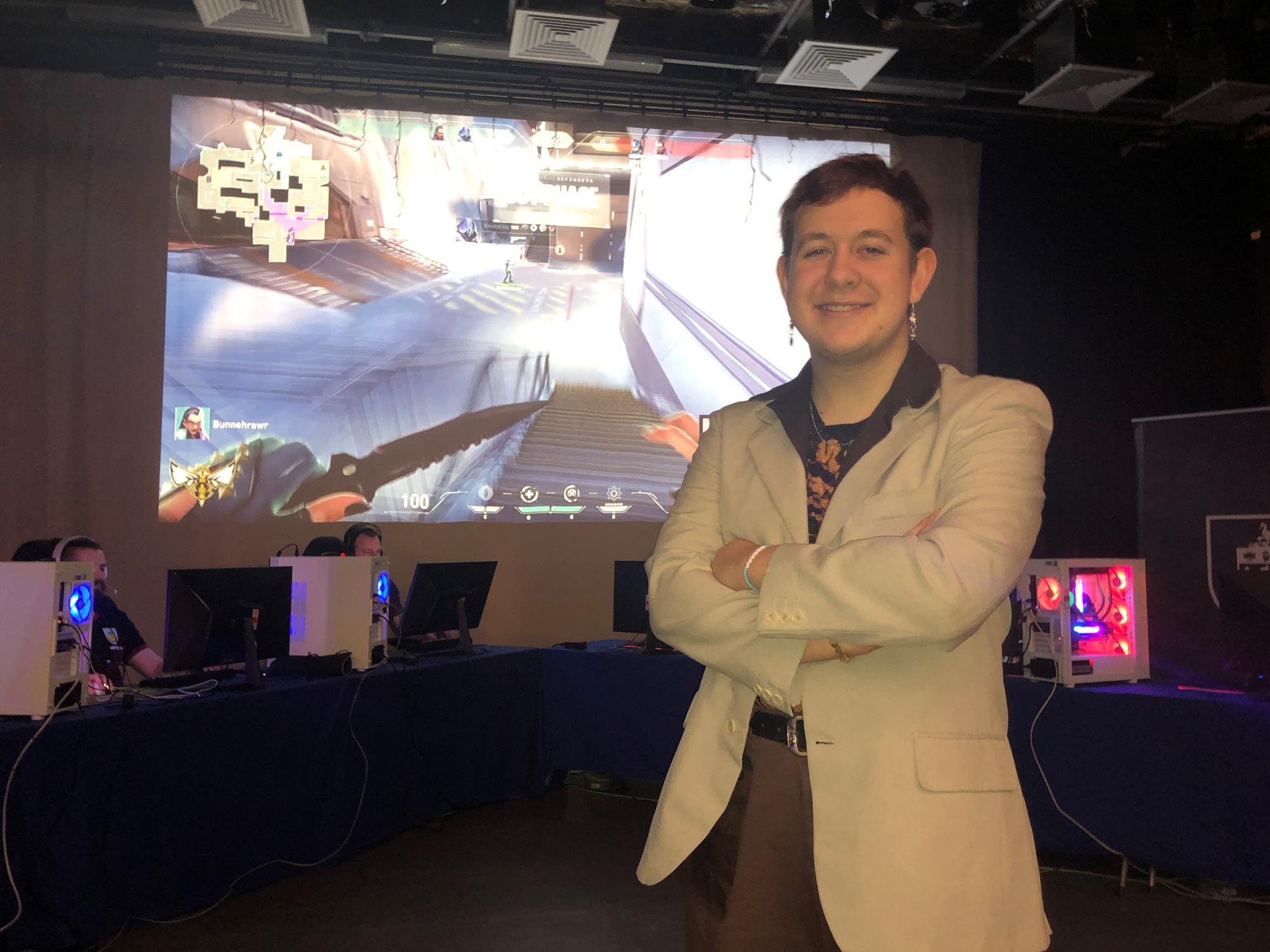 Event Management is just one of the key skills students learn on an Advanced Level Vocational Esports course at Burnley College Sixth Form Centre.
Esports is one of the fastest growing entertainment industries in the world, generating billions of dollars in revenue each year. International events can attract audiences of tens of millions online and create superstars of the best players.
Valorant is a "first person hero-shooter" game which means players see through the eyes of the character they are playing, who will often have distinct abilities and skills allowing tactical play throughout the game.
In the Burnley College tournament, four teams of five battled it out in a league – three teams of Students and one of staff members.
Kurtis said that staging the event was made easier by the supportive Esports community in College, adding:
"The sense of community within the Esports industry everywhere is incredible, perhaps because, when you're playing online, you're just a name and only your skills matter. It means there's a huge sense of equality among players."
Ed Foulds, Head of Creative Arts and Media at Burnley College Sixth Form Centre, was one of the Tutors taking part. Speaking before the first battle commenced, he was looking forward to an amazing event:
Firstly, I want to say how proud I am of all the Students who have come together to make this happen – and particularly Kurtis.
Esports is about so much more than playing games. Event management is one of the most important skills you require to form a successful Esports team.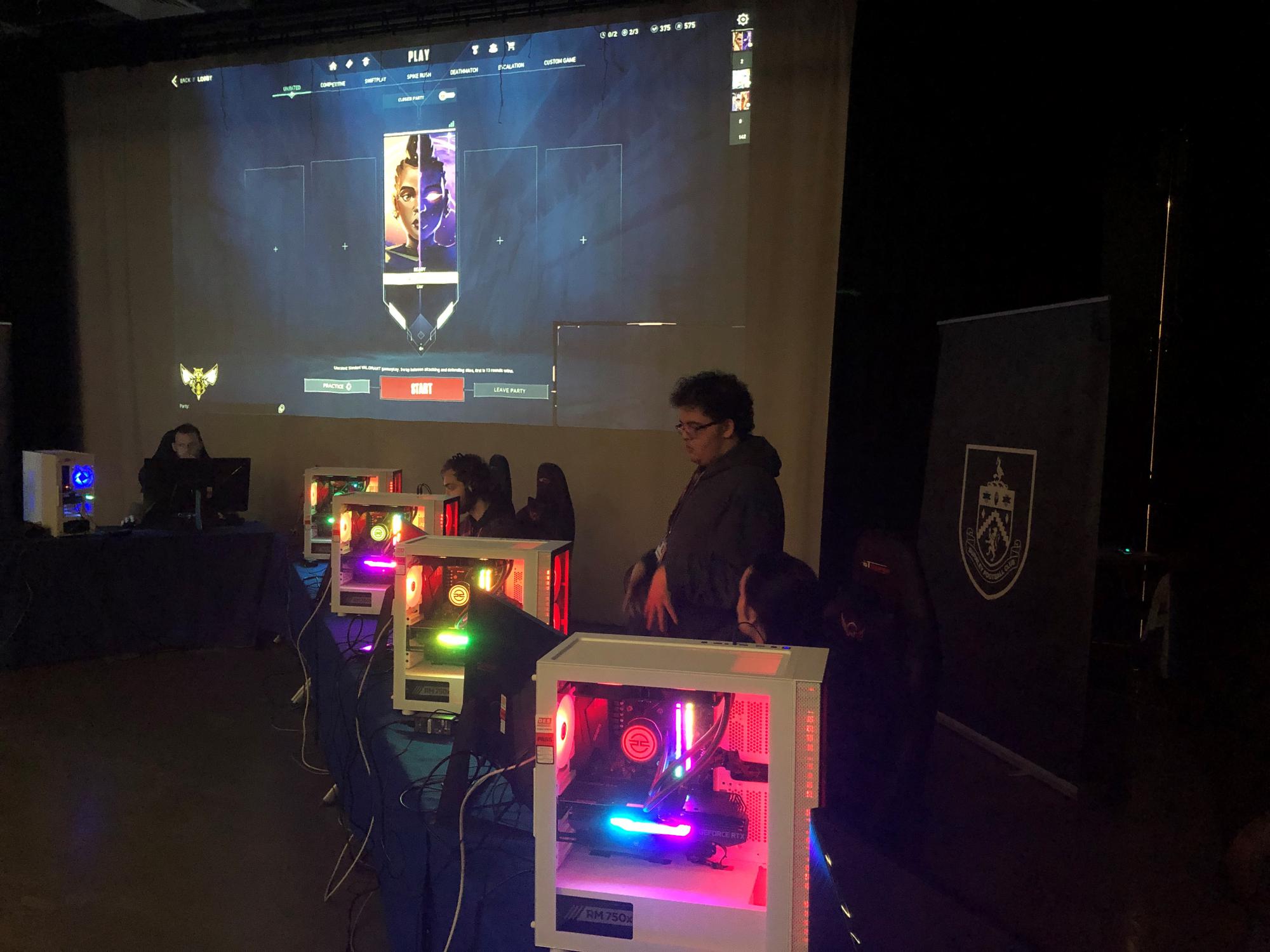 "Our Students have done everything from arranging the tech – a huge feat in itself – to liaising with an outside client (East Lancs Hospitals NHS Trust), to creating their own media campaign.
"To be able to stage this level of tournament is real testament to their skills, and something which they will be able to draw on in their future careers."
And forecasting the results, he added:
"I'm pretty sure we're going to get defeated. Badly."
While not entirely true, the Tutors were eventually defeated in the grand final with the winners being Student team "Down Bad Demons".
The Esports tournament has raised about £160 for charity.
Do you have what it takes to lead an Esport team to success? Are you a red-hot Valorant player who wants a career in this growing industry? Do you want to work with expert Tutors on cutting-edge equipment at on one of the leading Esports courses in the UK with established links to Burnley FC's Esports team?
If you are studying for your GCSEs this summer, now's the time to apply to study Esports at Burnley College in September. Visit How to Apply – Burnley College Burnley College
Or, come and see Esports in action and talk to our Tutors and Students at the final Open Evening of the academic year – Tuesday, 14 March. Reserve your space now:
https://www.burnley.ac.uk/whats-on/events/burnley-college-sixth-form-centre-open-evening-14-mar-2023/