Destination: Disney – Tourism Students experience first overseas College trip since Covid Pandemic
It was destination: Disneyland Paris for a group of travel students as they embarked on a once in a lifetime trip to learn more about the industry.
This was the first overseas journey organised by Burnley College since the Covid pandemic, illustrating how Burnley College are taking another step back to normality.
This was the perfect time for students to discover how tourism has adapted to the challenges that severely impacted them during the pandemic and learn more about how the industry operates.
For many of the students studying Level 3 Business and Tourism, it was their first ever trip abroad and while there were plenty of recreational opportunities, attending leading industry discussions and conferences designed to develop learning experiences was a key part of the 4 day break.
Natasha Molyneux, Lecturer in Travel and Tourism who helped coordinate the trip said the trip offered a crucial viewpoint into the industry:
"We've jam-packed our days, being out from 7am until late evening to really make the most of this important visit.
We've been to Disney, travelled into Paris to take in the culture of the city centre and the students have enjoyed a really immersive experience seeing both sides of travel; both from a business and customer perspective."
"It has been an incredible opportunity to travel as part of our course. I learned a lot from the discussions and conferences we attended and of course experiencing the iconic Disneyland too. It was so magical & will definitely be memorable!"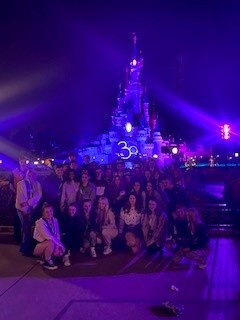 Two of the students who went on the trip kept a diary of their experiences while they were away. Read the excerpts here:
---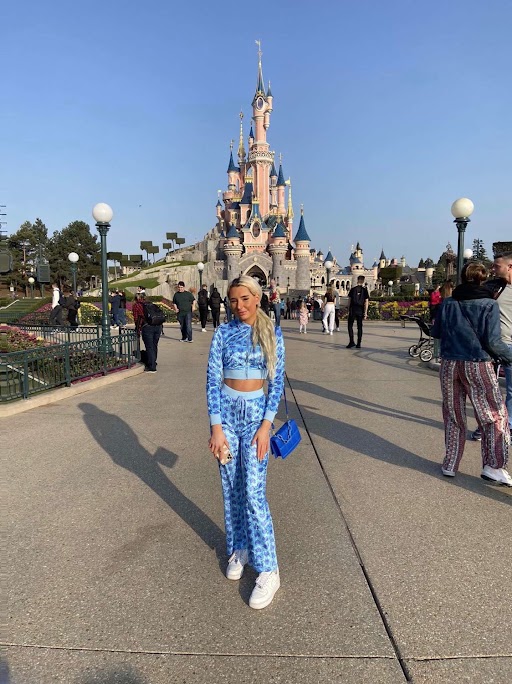 ---
"The 30th anniversary night time firework show was one of the best shows I've experienced. Disney had the coordination of the music, commentary and fireworks extremely well organised. It was a memorable experience and I'd do it all again in a heartbeat. Thank you Burnley College for this unforgettable experience."
Sophie Taylor
"Finally Disneyland park day!! I was so excited to finally get to the park. We entered through the gates and as soon as we walked through and turned the corner right down Main Street was the castle, probably the most amazing feeling ever.
"I got goosebumps and my eyes were a little teary. We then took photos with the castle and headed to our first ride which was space mountain. I'm not a big fan of rides so I asked Tash about 5 times if it had loops and she said no every time so I was quite excited for just a normal ride. But no, it had a big loop. I came off the ride feeling so sick I had to sit down for a minute.
"We then headed straight to thunder mountain which was by far my favourite ride in the whole park. We got off thunder mountain and I could hear really loud music and I was like I thought something was going on so I ran to the castle and there was a parade happening.
"I'm probably the biggest Disney fan and I was so excited to see everything and experience the parades. It was amazing. There were Disney princesses, characters from Toy Story and amazing dancers. I can't lie, I did cry. It was just as I imagined, even better!
"Then it was time for the main parade. It was amazing, the floats were so well made! Once the parade was over we had a little free time to go on rides and shop before the big fireworks. 
It was finally firework time! They were playing lots of music and projected some Disney scenes onto the castle and a scene from Star Wars which was incredible. They had drones flying in the sky creating the shape of Mickey Mouse and a big 30 since it was the 30th anniversary of the park. This trip was probably the best experience I've ever had."
Isabel Lomax