Degree Level Learning in Burnley gets £6.6 Million Boost as Burnley College University Courses Announces Massive Expansion
A cutting-edge expansion to Burnley College's University Courses learning facilities has been given the green light which will see three new storeys containing everything from immersive skill laboratories to dedicated employer engagement areas.
Staggeringly the £6.6 million project is scheduled to be completed in 2024 thanks to the culmination of years of planning by the college.
The future was always at the forefront of Burnley College bosses' minds.
The current Burnley College University Courses building was specifically designed to have foundations suitable to add multiple additional floors – massively reducing the cost and time for future expansions exactly like this.
It perfectly matches BCUC's mission to enable people of all ages to build a soaring, successful career on a solid educational foundation.
The new facilities will expand upon and work in synergy with the wide range of courses in their portfolio – spanning from those for the serious professional looking to take the next step in their career journey to those for the who simply want to expand their skills and feed their curiosity.
Facilities will include:
1900 square meters of floor space dedicated to teaching
Cutting-edge science laboratories
Expanded Psychology, Counselling and Medical Biology facilities
A dedicated Employability Hub
Robotics and automation classrooms
A Cyber Security Suite
An Immersive Technology Igloo
A state-of-the-art lecture theatre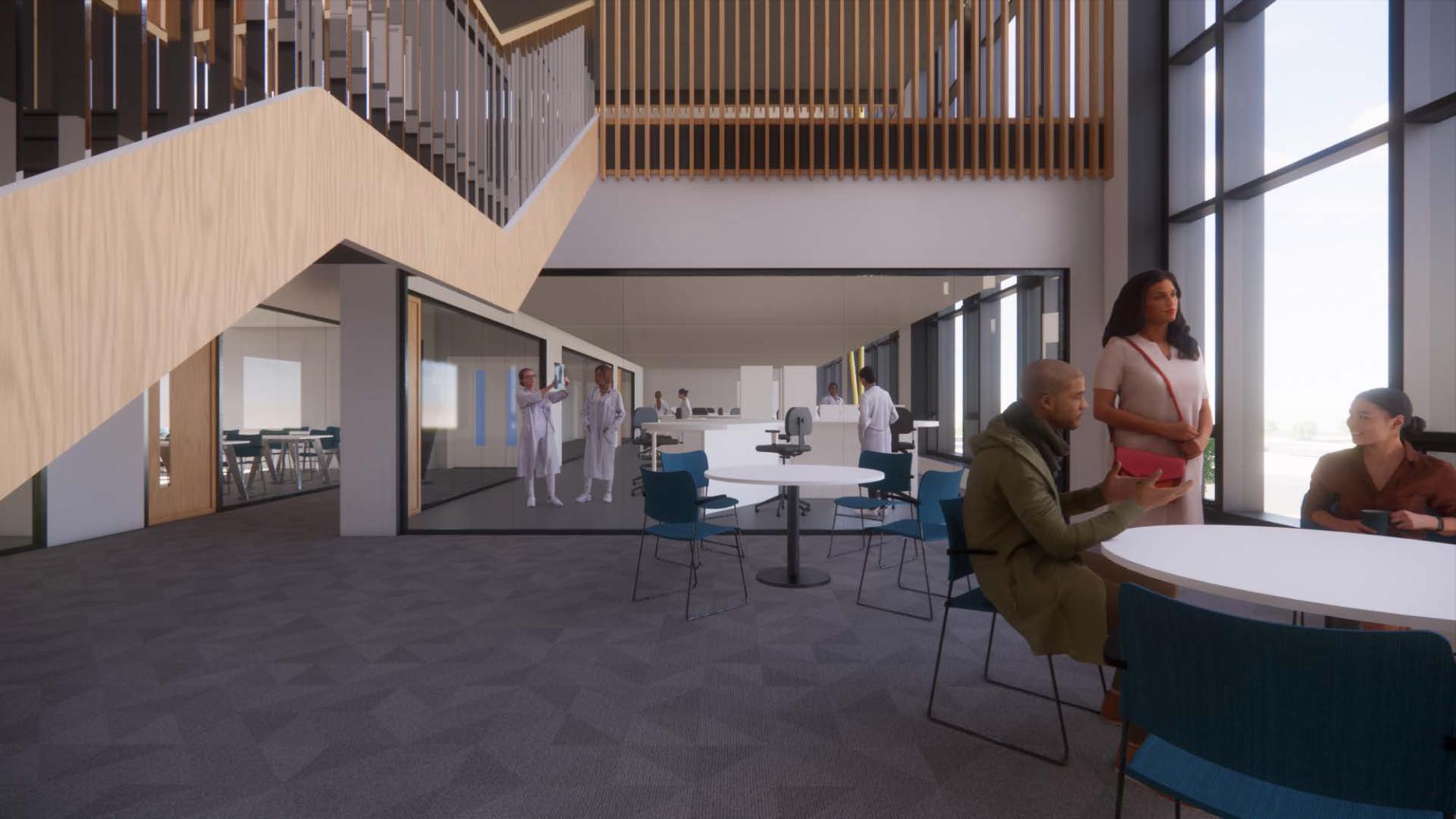 To be able to offer these facilities which rival the universities in major cities around the UK right here in the heart of Burnley makes me so proud.
"We work in conjunction with local industry, identifying skills gaps and learning about developing new technologies, so we can ensure local people achieve qualifications which allow them to go into the world productively and  ably stepping straight into a job alongside industry experts."
"Sustainability is one of the key factors at the front of mind at every stage of this development which works in perfect harmony with our learner's passion for sustainability too."
"This investment in the future of education in Burnley consolidates our position as a leading centre of learning in the North West and the UK as a whole."
"We are hugely proud of our amazing Campus and committed to its continued development to offer the ultimate education and training to generations to come – at every level from A Levels, T Levels and GCSEs to Masters degrees.
"Our learners deserve the very best. We are providing them with an environment which gives them the very best qualifications to aid their journeys to the most successful careers; it inspires and motivates them to be the very best they can be and place Burnley firmly on the education map."
Start building your future today. Talk to BCUC if you want to restart your career, get that promotion, or learn for the love of it.
Our Advice and Guidance events take place every month. More info at burnley.ac.uk/whats-on