Burnley College wows future Blackburn students
Schools from Blackburn and Darwen have had a glimpse of how exciting life as a member of the Burnley College Family would be at a convention for Colleges throughout Lancashire.
Grace and Nicola, our incredible and approachable Student Liaison Team had a fun and interactive stand at the annual 'Blackburn is Hiring' Event which was hugely engaging to so many of the students.
They demonstrated state-of-the-art Virtual Welder technology used in the Advanced Welding Course, which saw students getting competitive with their welding skills to win a £100 Amazon voucher as well as showcased our unrivalled Fresher's Fair.
More than 2,000 students walked through the doors at King George's Hall, excited to see what their future may hold – and Burnley College were delighted to be able to support and inform them about all the opportunities we have on offer.
Grace and Nicola also spread the word about our brand-new free Blackburn bus route, making it easier for hundreds of students to attend Burnley College without any worries which was a huge hit.
One student said:
"I was definitely considering coming to Burnley College. Now there's a bus route – that's it – I'm sold!"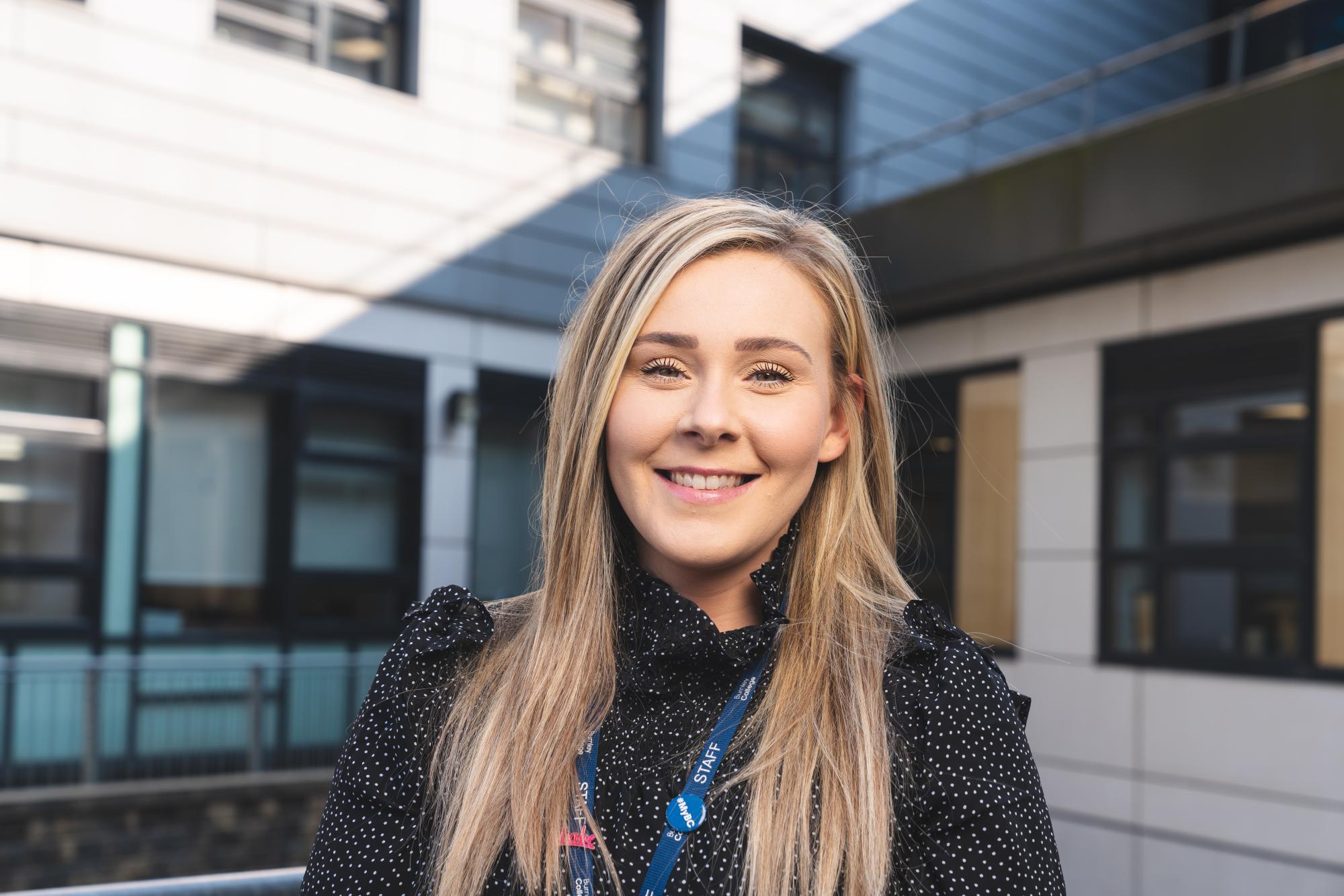 Grace Warburton, School Liaison Team Leader says:
"It was an extremely successful event and we were so happy to see so many students passionately engaged with their futures."
"Choosing your pathway after GCSEs can be an extremely stressful decision and we want to make sure everyone is able to get the information about the potential futures available to them.
"Thank you to the people of Blackburn who made us feel so welcome – and we look forward to welcoming so many of them to Burnley College in September."
At Burnley College Sixth Form Centre we believe in building futures and changing lives. If you share our passion and want to learn more, book your place today on our next Open Evening.
See www.burnley.ac.uk/sixth-form-home/open-events/