Burnley College students and John Spencer Textiles join forces for the Burnley Business Awards 2022
Burnley College Art & Design students have joined forces with Burnley business stalwart John Spencer Textiles to deliver part of the décor for the Burnley Business Awards 2022.
The prestigious awards ceremony will be held in a giant marquee at the back of Towneley Hall on 30th June.
John Spencer Textiles, which has made quality woven textiles in Burnley since 1871, are table arrangement sponsors. They already work closely with Burnley College students, regularly providing their waste materials for the students to work with.
And so, when they were set a challenge by Burnley Council, which organises the Burnley Business Awards, to help create décor for the evening following the awards theme of 'Burnley in Bloom', they knew what needed to be done.
"We have a long-standing partnership with Burnley College and try to ensure any textiles waste is made use of. The students have been tasked with creating beautiful floral displays using the waste fabrics from our fabric retail brand Ian Mankin. This could be scrap from the sampling process, waste yarns and even selvedge. It's a win-win – waste fabric is put to good use and the textiles students have a hands-on project for their portfolio."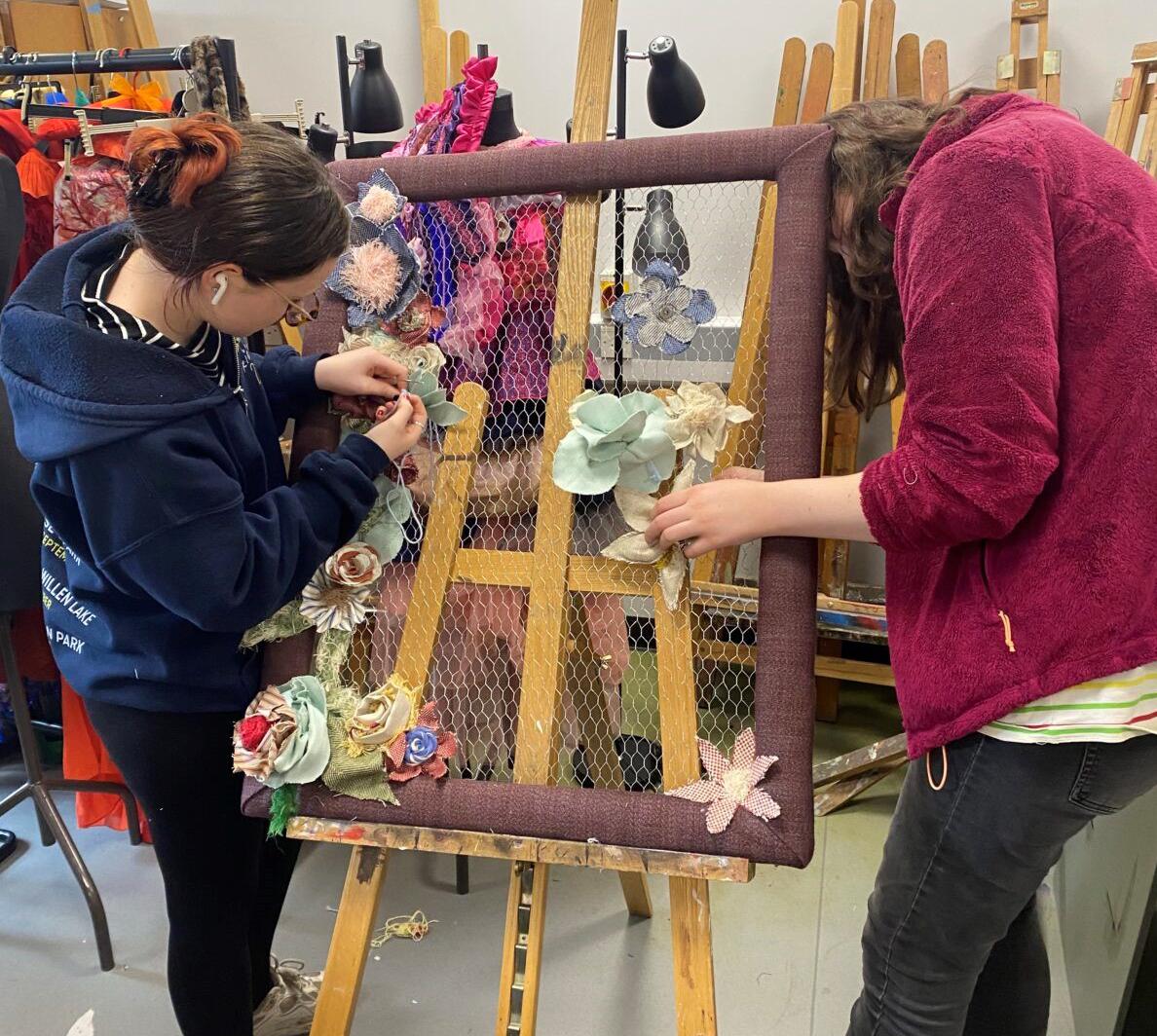 "Our amazing students have really thrown themselves into this project! They've actively engaged in a unique and creative way to produce a range of three-dimensional flowers as well as gorgeous two-dimensional designs. The fabrics supplied have allowed them to be experimental and it has been a rewarding experience for students and staff alike. We are extremely proud to have partnered with such a prestigious company for this live brief."
"It's fantastic to see two prestigious Burnley brands come together. John Spencer Textiles and Burnley College really fly the flag for our borough, and this is one example of how industry can support the development of our young people and vice versa. We look forward to seeing the end result on the night."