A Vision of the Future – high-tech headset allows Construction students to use "mixed reality" technology to transform their learning
From a bare piece of land to a detailed 3D plan – with floors, walls, hidden, pipes, measurements and more – Burnley College students now have access state-of-the-art headset used by professional construction companies worldwide.
The Trimble XR10 uses "HoloLens" mixed-reality technology to project real-life full-scale 3D building designs onto special eyewear – so you can see exactly how the finished building will look while on site – even if not a single brick has been laid.
Sol Whittaker, Curriculum Manager for Construction at Burnley College says it's an incredible piece of technology used throughout the industry:
"This allows you at every point in the construction process to be able to look at the plans in real time, at full scale on site.
"Before you could be moving from paper plans in a cabin in the car park and simply trying to image how everything will fit together when you get on site."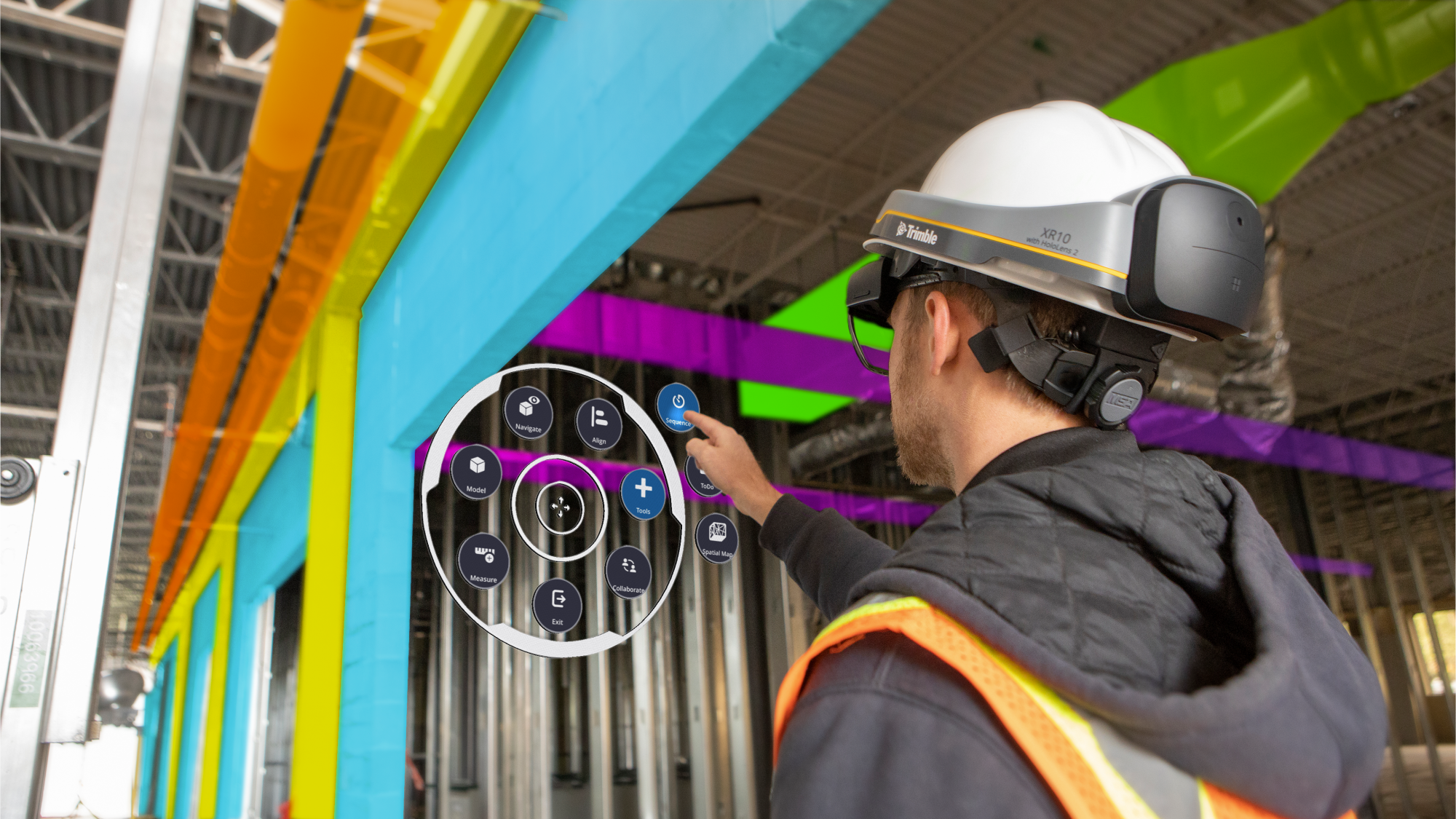 Sol continues:
"Now from day one you can walk through the building, see where the walls are, the pipes – the entire building is there for you to explore and ensure everything is going according to plan.
"For our learners to get access to this level of technology is exactly what we aim to do at Burnley College, providing expert tuition, unrivalled facilities and a safe and secure learning environment."
Do you want to get in on the ground floor of Construction or do your plans to be an Architect need a boost? Burnley College and Burnley College University Courses have a wide range of Construction courses, Vocational and T-Level which are perfect for careers in everything from Plastering and Bricklaying through to Architecture and Project Management. See a selection of courses at www.burnley.ac.uk/search/?st=construction