Burnley College hosts industry leaders' conference
Burnley College has welcomed business leaders from across the region to share their thoughts with a prestigious industry body.
Board members from the Confederation of British Industry (CBI) Damian Waters and Helen Gbormittah came together with representatives from diverse industries who are as passionate as we are about being at the forefront of industry gathered to discuss shaping the future of business.
The discussions, centered around skills and innovation, were led by Neil Burrows, Director of Innovation, Skills and Engagement at Burnley College, who was asked to join the CBI North West Regional Council in 2022.
Neil said:
"It was a real pleasure to welcoming the businesses and CBI board members to Burnley College. Being an integral part of their discussions about the future of industry allows us to stay at the forefront of providing the best skills training to our learners.

"Showing the members our incredible facilities really helps to strengthen the connection between delivering skills to the workforce of the future and the businesses that will be led by them."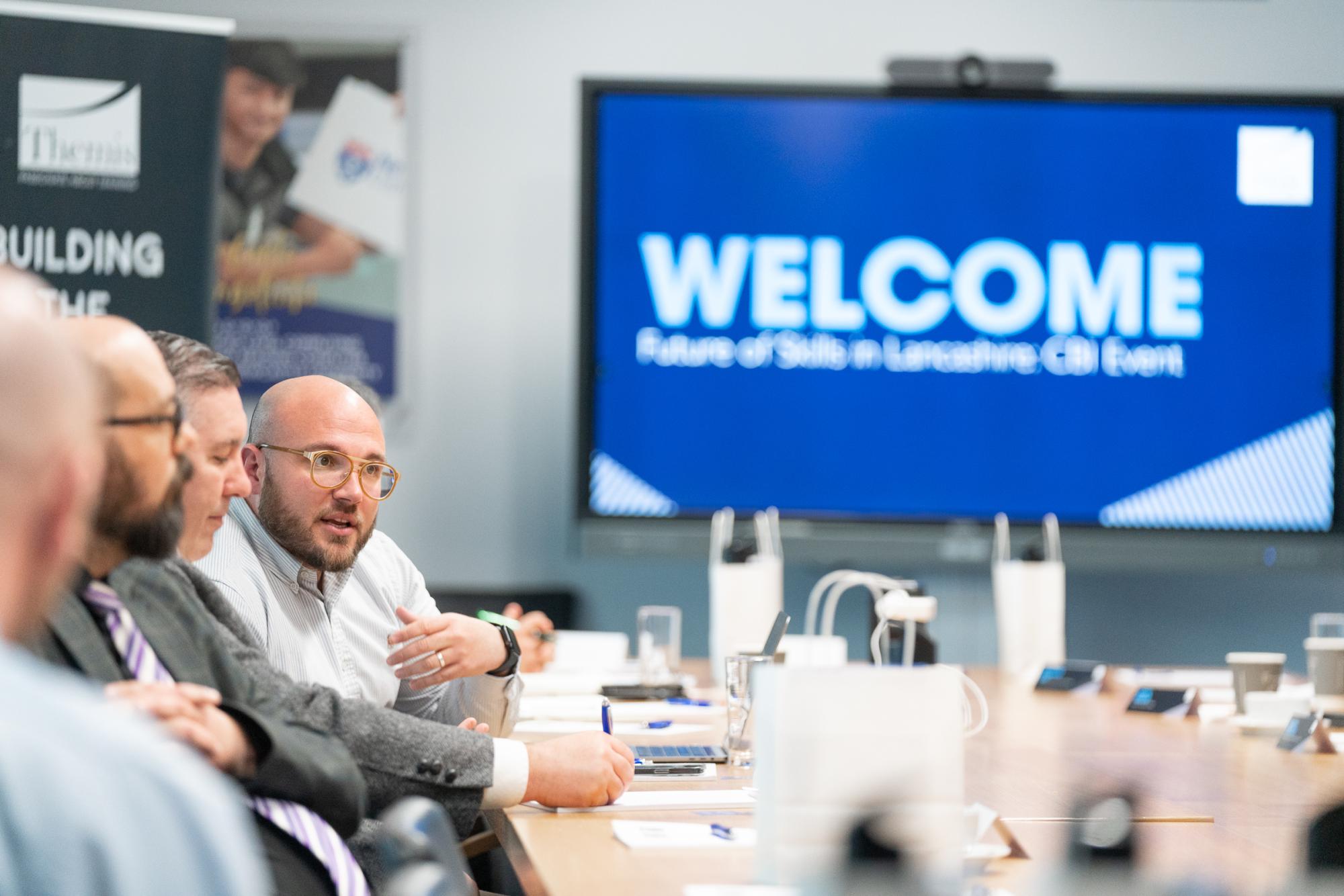 As the voice of business, The CBI places significant focus on government policy, and includes experts from varied policy areas with the goal of maximising business development for industry.
Among the many businesses who attended, Jennifer Kay, Senior Business Partner at CRC Evans, in the energy industry said it was a unique forum to be part of:
"I've never experienced anything like this. It's great for the businesses to come together to give us a louder voice.

"We engaged in productive discussions about the apprenticeship levy, training and development and upskilling. The day has given me many ideas to take back to our business."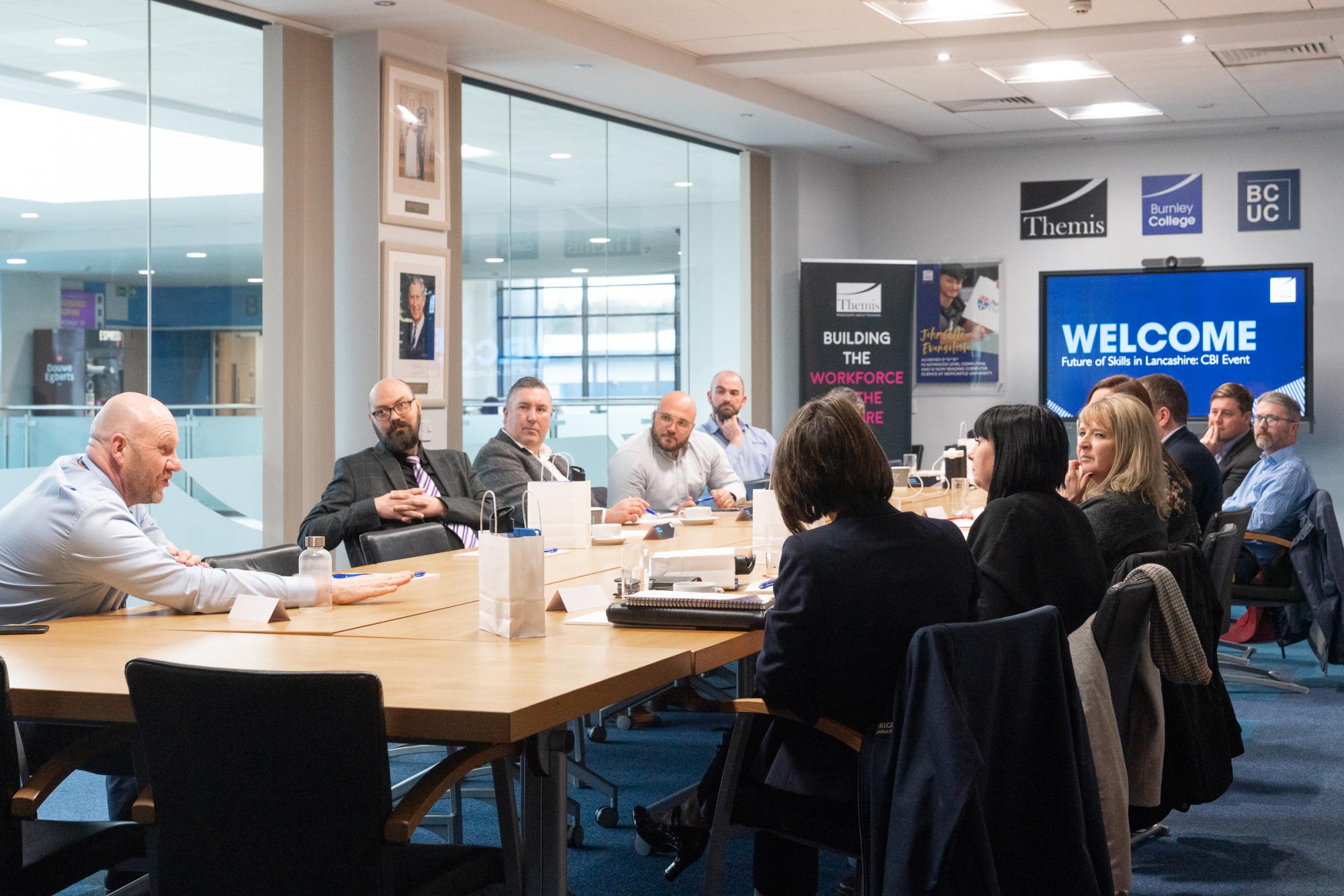 Issues for discussion including the Chancellor's four pillars of economic growth: enterprise, education, employment and levelling up. There were valuable debates on addressing labour market shortages through skills and apprenticeships, how to best collaborate, lobbying for lower inflation and green skills.
The group shared insights as to how they can support Lancashire in competing for funding on the regional and national stage, ensuring a high level of successful bids to support business development.
The CBI is an influential organisation who represent 190,000 businesses, ensuring their voice is amplified across the UK. The CBI speaks on behalf of every sector in the economy, with members of national firms and trade associations coming together with common priorities and a shared vision.
If you want to be part of a college is at the forefront of business, take a look at the courses and Apprenticeships we offer.