From East Lancs to the West End – BC Juniors is the first stage on your journey to stardom!
Acting superstar Sir Ian McKellen; Big Brother presenter AJ Odudu; award-winning director Michael Winterbottom; singer, actress, West End legend Jane Horrocks; comedy actor and writer Steve Pemberton; X-Factor star Diana Vickers.
East Lancashire is well known for producing stars of the stage and screen.
Now, Burnley College has launched a new academy for 5 to 11-year-olds to continue the tradition of finding the stars of tomorrow today.
The BC Juniors Performance Academy offers a dynamic curriculum with classes in acting, singing, dancing and musical theatre.
Over four half-terms, our experienced instructors will guide your children, honing their skills and igniting their passion for performance.
The academy concludes with a grand finale – a live performance, providing a thrilling platform for the students to demonstrate their talents.
The Academy starts on Wednesday, 1 November, from 5:30-6:30pm. It takes place at the College's inspirational £115 million campus, located at the heart of Burnley College, with free car parking available.
This safe and inspiring environment for your budding performers is packed with the very latest in sound and lighting technology and an industry-standard spring Harlequin dance floor.
Curriculum Manager for Creative Arts and Media at the College, Sammy Allen, says those who take part will come away with an array of skills:
The BC Juniors Performance Academy is so much more than simply a place to learn to act, sing and dance.
It's about inspiring young people to believe in their dreams and giving them the confidence and skills they need to chase them.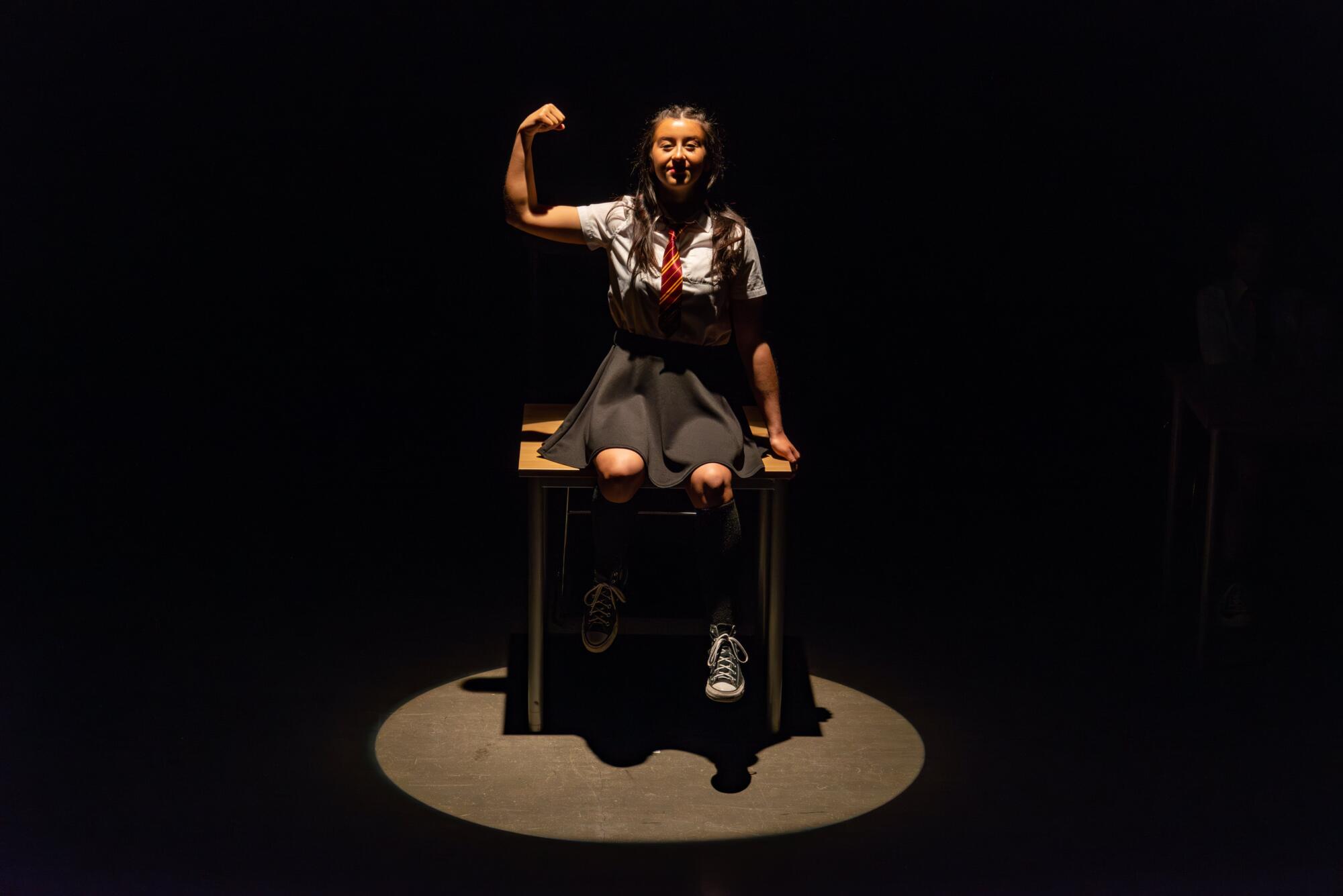 "It's about teaching them discipline, teamwork, and resilience – all of which are invaluable in the entertainment industry and beyond.
"Every child who steps into our Academy will walk out with a greater sense of self and a deeper understanding of what they can achieve. This is more than an academy; it's a gateway to endless possibilities."
Here's what you need to know:
Join us, as we embark on this exciting journey of creativity, expression and fun. Let's make dreams come true!
For more information, please visit our website, www.burnley.ac.uk  We look forward to welcoming your star in the making to our BC Juniors Performance Academy!
Burnley College LGBT+ group is just one of the myriad of inclusive, exciting, educational and inspiring extra curricular activities which take place every single week.
Be part of a College that values inclusivity and positivity, creating a safe and secure space for everyone to work together to build futures and change lives.
Learn more: https://www.burnley.ac.uk/sixth-form-home/school-leaver-extra-curricular/