And the winners are… The BCUC Graduate Awards of 2023
Burnley College University Courses (BCUC) hosted its vibrant and prestigious graduation event to celebrate the impressive achievements of its graduates.
The ceremony shone a spotlight on several exceptional individuals who have shown remarkable dedication and commitment in their respective areas of study; the people who have taken those extra steps, pushed the boundaries and showed the determination and drive to make a real difference in the world.
These success stories serve as an inspiration for current undergraduates and will hopefully inspire future generations of learners deciding where they should next continue their academic journey.
Here are those stories: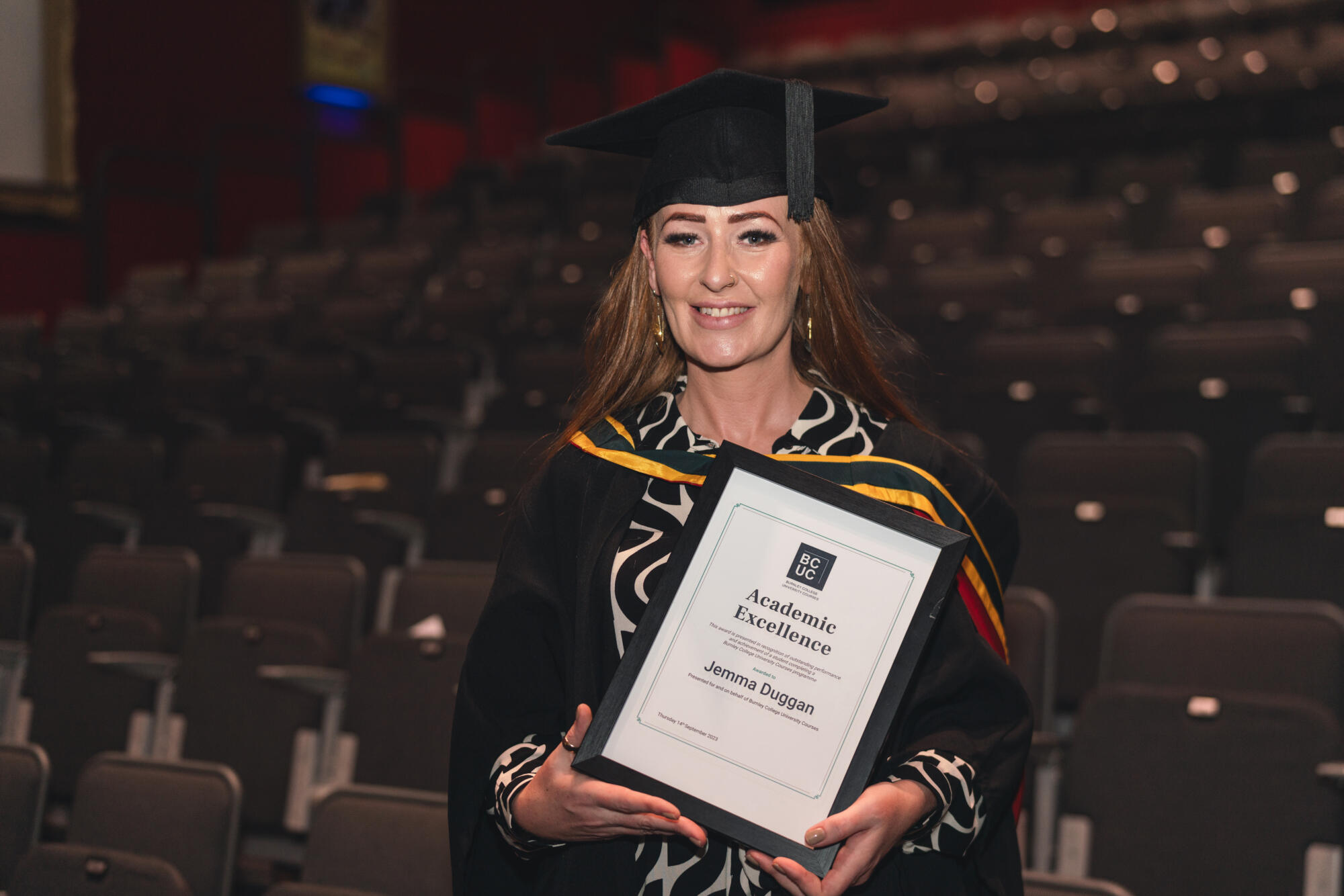 Jemma Duggan
A standout graduate in BSc (Hons) Psychology, Jemma, from Nelson, was honoured with the prestigious Academic Excellence Award. A testament to her diligent work ethic and exceptional proficiency, Jemma has consistently demonstrated her ability to apply psychological concepts to real-world scenarios. Her unwavering commitment to excellence sets a high standard for her peers and serves as an example of the academic growth and personal development opportunities available at BCUC.
Sabah Nawaz
Sabah is a truly deserving recipient of the Academic Excellence Award. Sabah has demonstrated the exemplary qualities of a future educator. Her selfless support for her peers and staff members throughout the PGCE programme earned her this recognition. Sabah's commitment to building futures and changing lives will continue at Burnley College, where she has secured a teaching position.
Joe Simpson
Winner of the Employer Project Award, Joe Simpson from Rossendale has made a truly significant impact at his workplace, IDES Electrical Services. He received a Chartered Management Degree Apprenticeship at BCUC. Through his dynamic, innovative thinking and research he has been able to look at the strategic plan of his organisation and recommend greener energy options that can support further growth within his organisation. His collaborative approach and ability to propose sustainable solutions highlight the importance of extending one's role beyond day-to-day responsibilities.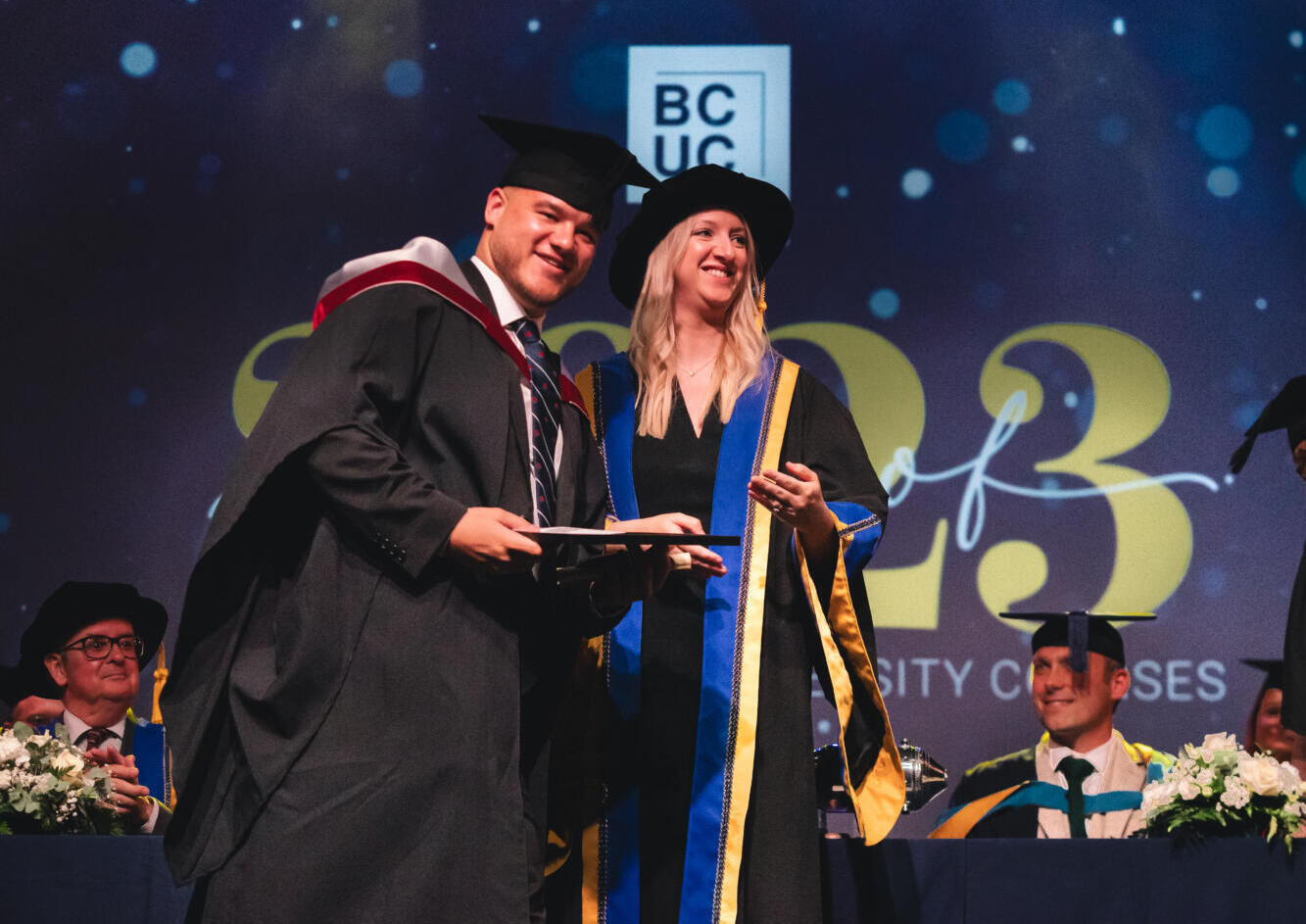 Phillip Horrocks
Phillip, from Clitheroe, was recognised with the Dissertation Award for his outstanding work reading BSc (Hons) in Computing. He quickly became a key figure on his course, recognised for his selflessness and natural wit. Throughout his honours degree programme, Phillip consistently demonstrated a deep understanding and dedication to his field, boldly challenging current concepts and ways of thinking head-on. His 1st class dissertation project on an auctioning system sets him apart and showcases his potential for future success.
Vincent Da Costa
Awarded the Employer Project Award, Vincent, from Skipton who completed his HND in Mechatronics, showcased his analytical skills and understanding of complex engineering theory throughout his studies. Vincent is always willing to get involved and will always support his peers to also excel in their studies. His detailed and well-presented report for the Employer Project underscores his expertise.